Ah June, the month where IF you can find a free weekend you just struck the lotto!
We started off with 2 birthday parties this weekend. One for Jeff's niece and one for a good friend of ours.
Of course I only had a week notice to get ready for these festivities. So in true form, I was coloring my hair, doing a pedicure with french manicure and assembling kids in clean clothes 1-1/2 hours before we had to leave.
I did get the pedicure done AND the french manicure.
(Wow! Those are some UGLY feet!)
Everyone had to suffer with me and no makeup though.
The little one did have a few "learning" experiences also.
She learned how to do a french manicure.
Okay, she needs some practice. She just looked so proud of herself that I didn't have the heart, or time, to take it off.
She also mastered the ancient art of using ponytails as numchuks. She can do some damage if you are too close!
Ano the boy got crushed last night when we came home.
Me and him had a bet. I took Batista to win at Extreme Rules and he took Randy Orton.
WOO HOO! Guess who won?!
My man Batista!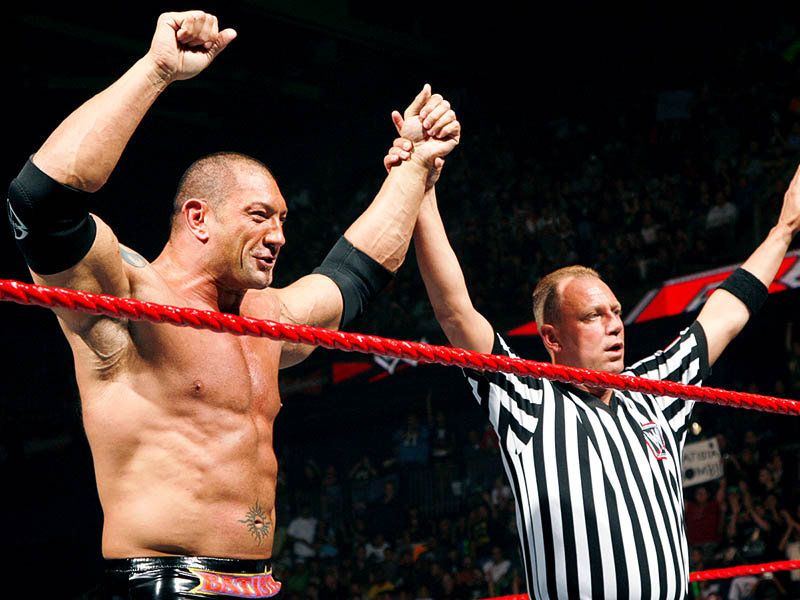 I've been torturing him my making the belt motion (it's a wrestler thing) and saying "Batista"!
Tee Hee! I told him that is a mom thing!