Can you beleive my kids don't know who this is?
or him?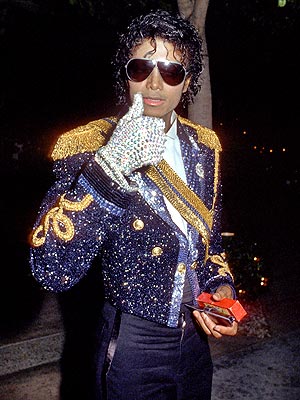 Don't they know how long it used to take me to copy that famous do of Farrah's only to get 10 minutes out of the house and have it go flat? There is not enough hairspray in the world to keep my hair curly.
My daughter just said isn't that the oldie singer that I did the one dance for that year?
OLDIE SINGER?!
Just last year I was watching his cartoon on Saturday mornings!
Listening to Donny Osmond singing "Go Away Little Girl" over and over and over......
Watching the Perry Como specials just to see if Michael or Donny was going to be on....
I even went to school with Perry's granddaughter Melanie.
It was so sad to hear of their deaths yesterday. Farrah was sooo beautiful with that big pearly white smile. I think I pulled a muscle trying to smile like her when I was younger.
I hope they are at peace and wish their loved ones well.
To add insult to injury, my husband and I did the Wii fitness test late last night. According to Wii....
I'm 63 years old....
But he is 64!
Teehee!
The good news is.....
1 post left!!!!!