It seems my boy has turned me into a WWE fan!
What the?????
My husband came in and asked what time he needed to be home so I could go to quilting tonight?
I really don't remember turning around, but I definitely was looking at him as I screeched "Raw is on tonight! I'm not going anywhere!"
Hmmmm..... I also don't know why he left so fast. I was shocked he remembered to open the storm door he was in such a hurry.
Must be on his way to meet with a customer.
Oh well, for all you non WWE peeps let me enlighten you. Your day will be better for it!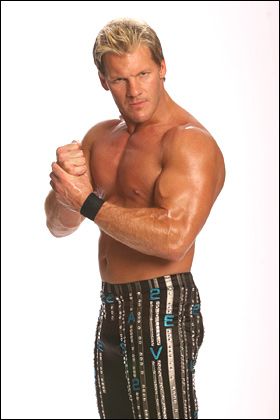 Chris Jericho beat Rey Mysterio (Boo! Hiss!) He even UNmasked Rey though Rey hid his face.
John Cena got the Big Show to tap out with an STF! Woo Hoo! (We like John Cena especially with his shirt off) Serves Big Show right after what he did to Cena at Wrestlemania.
Tommy Dreamer beat Christian and Jack Swagger in a Triple Threat Match. Good for him since he said he was going to retire if he lost. He's still got a job!
Jeff Hardy beat Edge in a ladder match! Woo Hoo! (We don't like Edge).
But CM Punk jumped into the ring after Hardy was wore out and beat him to take the belt away! Punk had won a contract at Wrestlemania that said he could challenge anyone at anytime so he cashed it in. He also beat Umaga earlier in a Samoan Strap Match.
And of course my man BATISTA!
I mean, what better way to spend the night than watching men wrestling each other in tight leather underwear?