So here is a flashback....
Here is our master bedroom just a year ago. I don't know what I was thinking then, but I liked it. It stayed like this for 2 years.
Here it is today. Hopefully looking a little better.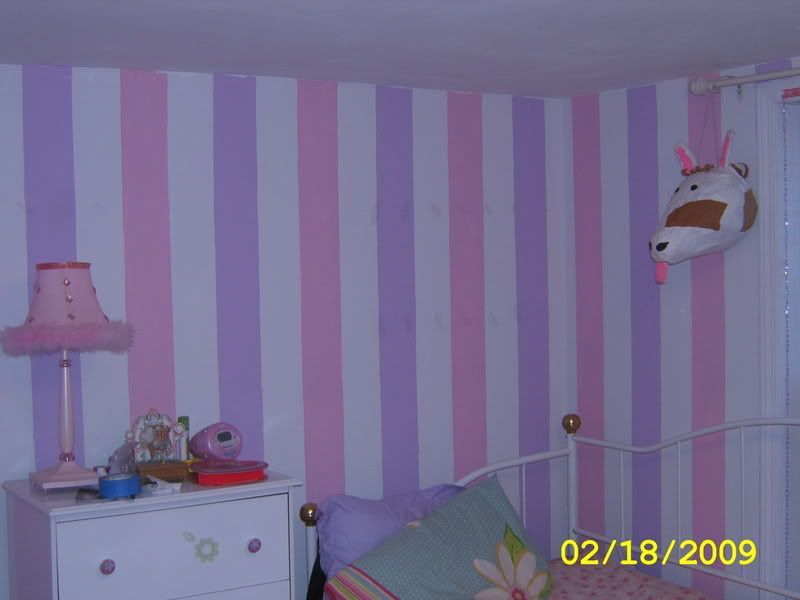 The girls room with the mind boggling stripes. I was going to color coordinate everything pink for Syrina and purple for Brianna.
Yeesh!
Crazy!!
I also thought that I would post an update on my MIL. She was doing good. Yesterday they transferred her to a private room. They had to do a test on her. They did the test and wheeled her back to her room and she had an anxiety attack. Today, she is back under sedation, on a respirator cause she can't breathe on her own and in ICU. There is no reason why. She is also swollen again and retaining fluid. Hopefully we will have some answers soon.